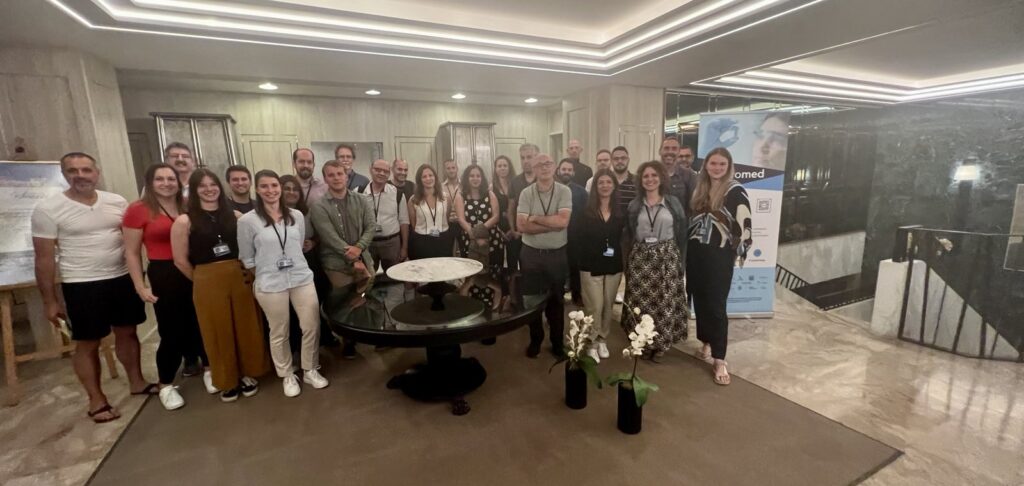 On the 15th and 16th of June 2023, project partners gathered in Athens, Greece for the 2nd Project
Plenary Meeting. The meeting was also broadcasted online for remote participants.
During the 1st day of the meeting, topics such as specifications, requirements and preliminary
work preparation as well as development & testing of Green Pharmaceutical manufacturing
approaches were discussed also including an Exploitation Workshop, which aimed to create a
common understanding between the consortium partners in terms of exploitation of the
project results.

During the following day, development of core monitoring technologies for pharmaceuticals
and better understanding of pharmaceuticals' environmental impact were talked over
including related obstacles and challenges as well.

The 2nd Plenary Meeting provided project partners with the ideal opportunity not only to align
in terms of organizational and technical aspects, but also to participate in several workshops
like development of the Wastewater Spectroscopic Analyser (WSA), development of the
Online-Inline Liquid Monitoring Analyser (LMA) and development of the Surface Inspection
Analyser (SIA).